Longboard Size Chart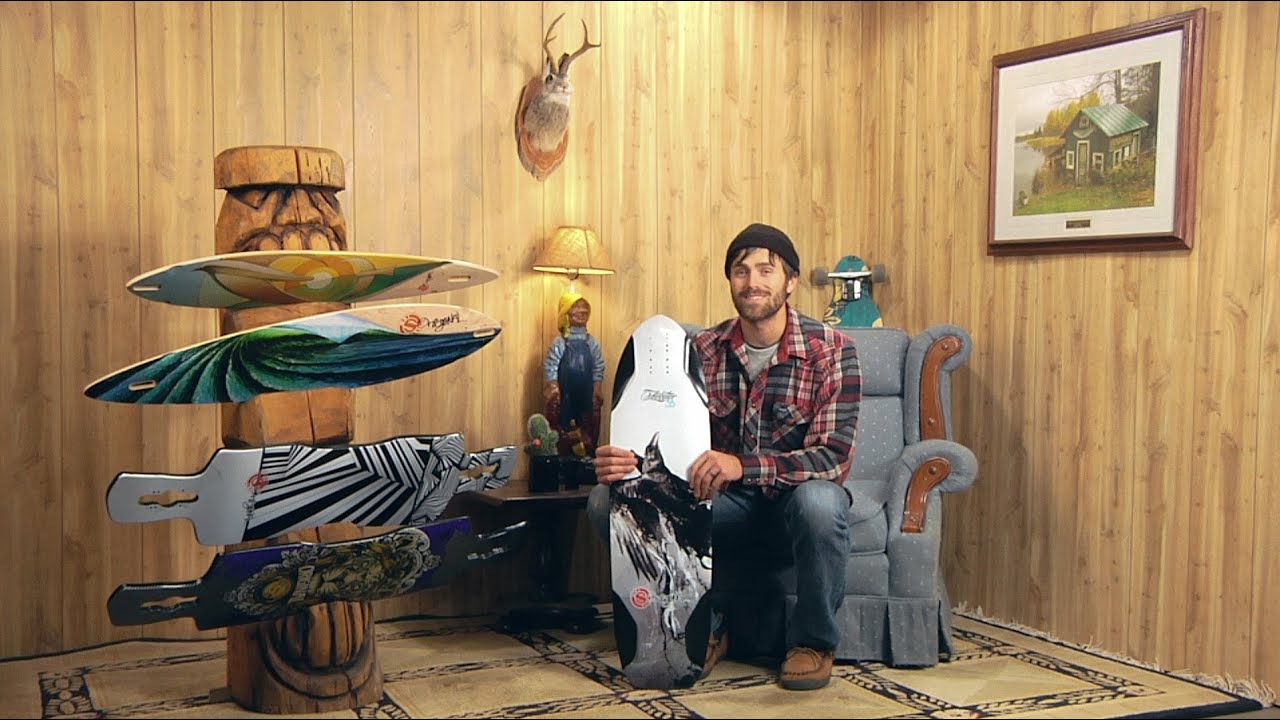 Features To Consider How To Choose The Best Longboard
Let's quickly find the key features of a fantastic longboard:
Our Top Pick
Best Freeride Longboard
Specifications:
Brand:Hawkeye
Material:Maple
Deck Width:9 Inches
Color:1.Black flower
Deck Length: 40 Inches
Durometer Hardness:70A
Load Capacity:250 Pounds
SUITABLE FOR ALL LEVEL SKATERS – 41 x 9 inch full size design, this Skateboard is ideal for Beginner and Pro doing some basic stunts and other tricks.
DURABLE & STABLE – High density 8 layer grade natural maple wood skateboard with emery non-slip surface provides a stable and more powerful grip during skating; Max supporting weight 330lbs, suitable for adults and kids.
SMOOTH & SPEEDY RIDE – Super smooth 70x52mm HR82A anti-shock PU wheels with super smooth degree ABEC-7 Chrome steel and SHR95A supper soft bushings deliver a very smooth ride. Comes with All-in-One Skate T-Tool, has everything you need to tighten up or repair your skateboard. If you do not receive the tool, please contact me and I will send you a new one.
STURDY & STRONG – Our skateboard made of High Quality Thick Aluminium Trucks 7″ Heavy-Duty Aluminum Alloy Trucks and steel axle, making them reliable and sturdy, safe for beginners and professional.
COMPLETE – No assembly required, this skateboard is a ideal gift for boys and girls. If you encounter any quality problem, please contact me in time, and I will make a full refund for you.
Deck Size And Wheelbase
If you are looking for a stable and speedy board, you should find an oversized deck with a long wheelbase. A large board always has a big turning radius.
Deck height – It's deck and ground distance. If the deck is higher, it's hard to push and brake. The stability is also not so good. On the other hand, the lower deck is easy to drive and stable.
Mounting Type – A deck with a top mount is less stable and higher from the ground. The Drop-through deck is more durable and lower in height. Forgoing long distances, you need a drop-low riding board. So, your pushing effort will become minimal. The proper fitting of the front foot requires a wide surface with ample wheel clearance.
Deck flex – A deck made of bamboo is more flexible but not suitable for speed. The upward and downward curving also affects the flex. The long-distance board has a length of 30 inches and is light in weight. Such boards' length, material, and brackets are essential for extended travelling.
Deck Kicks and Concave – The foot lock-in is necessary for freeriding, freestyling, and carving but unsuitable for dancing and cruising activities. Similarly, Kicktails are excellent for street cruising and freestyle.
Truck style
Traditional kingpin trucks are best for freestyle and downhill races. On the contrary, a reverse kingpin is excellent for many riding styles. The 150mm or 180mm width of trucks are suitable for freeriding and carving.
There are also bracket setups that help in extending the wheel clearance unlimited. It customizes the truck angles, which increase pushing and pumping power to move the board to long-range.
Bushings
The bushings are essential for turning ability. How to choose a longboard also depends on your weight. A bushing in soft is great for pumping and carving, but the harder one is better for tricks.
Wheels
The wheel sizes also influence the speed of wheel clearance. The round lips give less grip than square lips, but the round one provides a great slide. Similarly, the smooth surfaces love the harder wheels, and wheels have a significant concern for longboard shoes, but soft tires are made for uneven surfaces.
Moreover, the wheels for maximum speed require 80mm+ in size. A wheel with a ceramic bearing is the best to purchase due to its frictionless rolling. The deck should be lower to the ground. In the case of customary conditions, wheels bite easily.
| Image | Riding Style | Wheel Height | Wheel Width | Durometer | Wheel Shape | Core Type |
| --- | --- | --- | --- | --- | --- | --- |
| | Cruising/Carving | Approx. 75 mm + | Approx. 55 mm | 75 – 80a | Square or Round | Offset |
| | Downhill | Approx. 70 – 75 mm | Approx. 55 mm | 78a – 83a | Square | Offset |
| | Freeride | Approx. 65 – 70 mm | Approx 45 mm | 80a – 86a | Round | Any Core |
| | Freestyle | Approx. 55 – 65 mm | Approx. 45 mm | 75a – 80a | Any Shape | Any Core |
Bearings
An excellent quality bearing rolls the wheels for a long time in a single push. The bearings made of ceramic are frictionless but expensive. But, average bearings can also be suitable if you keep them clean and lubricant.
How To Choose The Right Longboard Tricks
There are the following ways to enjoy the longboard rides:
Cruising
If you plan to move on sloppy streets, go to your campus, or travel long, comfortable stability is required. The longer boards perform well with high speed and strength. On the other hand, short ones take sharp turns.
Also, you should know how to choose a beginner longboard for newbies. There are 32 up to 42 inches boards that are ideal for first-timers. If you are interested in keeping the longboard for a long time, go for over 40".
Downhill
Those kinds of boards have a speed of 50mph. You're control matters if you love to run over bombing hills in rate—a panel 36 Inches in length containing a drop-through deck and W-concave square lips in such a case. A 40″ gadget is perfect on the safe side. It's not ideal for newbies. It would help if you had some practice before playing with it for your safety.
Freeride
It works while riding on hills with slides and curves at high speed. It would help if you had a perfect stable board with a 38 to 42 inches board for tricks and rides. Below 38" and over 42" are not recommended.
Freestyle
As the name suggests, the kind is suitable for both experts and early birds. It's all about your practice and creativity. When you choose a stable product, you can enjoy all aspects of riding. Other than that is the choice of best design and colour patterns.
How To Pick Up A Longboard To Swap
For using the board to roll daily for transportation, you need to keep some points in your mind. There should be excellent stability, a good comfort level on rough grounds, and easy to push and apply brakes.
Moreover, always try to select the one which has similarities to cruisers. Your commuter board has the power to run for a long time over long distances. It also has better ratios than your board.
How To Pick Up Your Longboard For Freeriding
There are two main types of freeriding devices involved downhill. It moves with control speed while sliding by using extraordinary skills. The downhill speed board has an excellent rate. It also uses incredible sliding techniques to control the speed at the corners and dangerous road areas.
How To Choose The Best Longboard To Freestyle
It involves the on and off jumping, flipping, and spinning tricks. Skatepark riding is another way similar to skateboard riding. Similarly, to dance, the board needs a particular type of freestyle and naturally great tricks.
How To Choose a Longboard Deck Shape
If you are interested in performing tricks on the street like using a classic skateboard, you need to select a hybrid shape board. It adds to the versatility and comfort in riding and is a little bigger with two kick tails and a concave shape.
Furthermore, nose riding and stepping tricks need a medium-sized longboard(34" to 38"). The top mount is designed for outstanding control with a kicktail. It uses little flex and a mild concave board.
Likewise, you have to select a 42-48" big deck for dancing. The ample space is excellent for performance. A flat drop with natural flex gives a big room. Both nose and tail are fantastic for dance tricks.
How to Choose The Right Trucks
A standard kingpin truck is required for the skatepark and street-style riding. We can sit high and have more control overtricks. It would help if you had a better truck than a cast truck for complex and jumping performance.
Also, nose mellow tricks and dance work fine with RKP trucks. A higher angle of more than 50º is best for dancing boards. The fast-turning comes from open busing instead of an extensive wheelbase.
How To Choose A Longboard Wheels
The street freestyle wheels are 57mm with hybrid decks and 78A to 82A durometer. Harder tires are not comfortable for daily rides but are easy to slide. Medium deck size is for nose rides and different tricks and varies from 65 to 75mm. The durometer depends on your plan to do carving and sliding.
Likewise, if you love to dance on the board, pick the wheel of 70 to 75mm in range. It would help if you also had a firm grip during your step up or down from the deck. Tires with squared lips are also crucial for grip.
Longboard vs Skateboard-What is the best?
If you don't know much about skateboards or longboards, it may be tricky to tell the difference between them. Believe it or not, both boards have entirely different uses. When picking which would be best for you to ride, think about the main reason you want one: do you want to shred half-pipes or fly downhill? We'll explore their differences to help settle the skateboard vs longboard debate.
When it comes to personal preference, skateboarders and longboarders have a severe difference of opinion. Skateboards are more popular because they're smaller, sturdier and lighter. Longboards, however, tend to be longer and broader – perfect for cruising the streets or taking on hills. If you want to know the main differences between skateboards and longboards, remember these three things: stability, functionality and durability.
Five Points Make Differ Between a Longboard and a Skateboard
Below we will discuss five key factors that differentiate a longboard from a skateboard.
Size and Shape
Deck Flexibility
Wheel and Trucks
Balance
Tricks and Speed
1-Size and Shape
Longboards are longer than skateboards and have a flatter shape rather than curving like skateboards. Skateboarders love the curves for performing tricks. But if you're an urban commuter looking for something easy to carry on public transportation or want to explore your neighbourhood on two wheels, check out longboards.
2-Deck Flexibility
Deck flexibility refers to the flexibility of the board. Flexible boards are usually thinner and more lightweight; they provide less control for your feet and can bend or flex under your weight when you're standing on them.
If you want a board that's fun to ride but also looks good and doesn't break your budget, then you've come to the right place. These decks are designed with high-quality materials and will last for years – even if you're an extremely active rider.
A regular skateboard is made out of 7 layers of maple wood. On the other hand, a longboard can have 9 to 11 layers of maple or bamboo, giving it its unique flex and strength.
3-Wheels and Trucks
Skateboards are for tricks, and longboards are for cruising. Trucks connect the wheels to the board, so it's essential to find the proper setup depending on what you want your board.
There are different types of skateboard trucks. The two main categories are standard and reverse kingpin (RKP). RKP trucks have a pivot at the base of the hanger instead of being directly above it like in standard trucks.
Trucks and wheels are the core of every skateboard. And they're not just effective in keeping your board on the ground; they're also super stylish. If you're ready to get yourself a new set of trucks, here's what you need to know.
4-Balance
Balance is the world's first longboard learning platform. It helps you get started by matching you with an experienced rider who can help you learn the basics, advance your skills, and achieve accurate results.
Moreover, balance is a fun and challenging skateboarding app. The goal is to learn and master new tricks as you progress from beginner to pro. Balance supports real-time video recording, which enables you to capture the best moments of your skating session and share them with friends on social media.
5-Tricks and Speed
Longboards are usually simpler than skateboards. They are made of just one piece of maple wood. Longboards are very stable and are built for speed. The trucks are wider apart, which gives the board more stability. Longboards are not made for doing tricks but are made for cruising around. Longboards are usually used by people who are new to skateboarding.
If you're still having a tough time deciding which board to go for, ask yourself why you're riding. Do you want to perform impressive tricks or zoom by at maximum speeds? Skateboards are perfect for riders who want to learn new tricks. Grind rails, Skate mini ramps, Master kickflips Conquer ollies. Riders with longboards usually enjoy A more stable riding experience. Cruising with friends Bombing hills Riding the board to the beach Using their board to get around town.
If you want to cruise or race friends, pick up a longboard and get skating. Go with a skateboard to explore some of the most legendary skate parks. And if you're completely new to skateboarding, get used to the balance and ride on a longboard first, then try out a skateboard. Once you get the hang of it, you'll be showing off your new tricks or beating friends at downhill races in no time.
Conclusion
It's a complex question about how to choose the best longboard. But it's not much technical. You need proper knowledge about tires, decks, trucks, and minor components to educate yourself. The fantastic combinations of all parts bring a fabulous product. Then, your usage comes up, like riding and physical abilities, etc.
Except that, we tried our best to give you awareness about choosing a longboard. You only need to gather information to extract a great product. The above-given data is enough to understand longboards and decide to buy the best gadget.
Furthermore, you will love to feel the longboard rides. Nothing can replace those feelings. Complete information can give you the confidence to go to a board shop for purchase. You must try the board before buying it or accept it with a warranty.