The good news for heavy riders, this is a review of the best longboards available for big guys. If you are a big guy who wants to get into skateboarding but worries that your size will prevent you from riding a longboard, then this article is for you.
We'll look at some of the most popular models and see how they stack up in price, durability, and overall value. I'll also give you an idea of any drawbacks or things to watch out for with each model.
Longboards For Heavy Riders
Many longboards for heavy riders and big guys will doubt that longboard is not for them. They think that it can be tricky to stable to move alone. However, you don't have to worry about your weight if you practice often.
We also know that the market is full of different choices. You will see many types and designs of longboards skateboard. The following review will highlight many factors to buying the best longboard for heavy riders. The selection process will begin later, and Continue reading to choose the best longboards for fatty guys.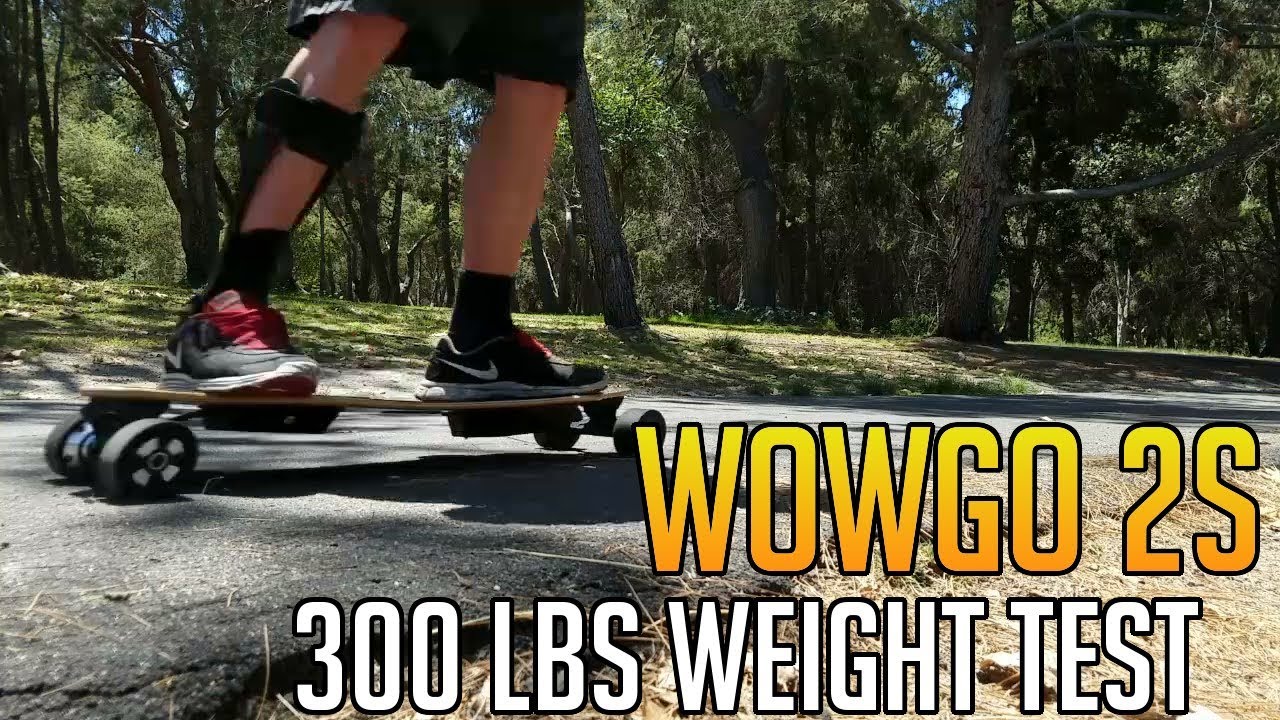 EDITOR'S CHOICE
Sector 9 Longboards
This Sector 9 Aperture Longboard has a Deck made of high-quality bamboo wood, and has a Drop Through Truck setup that reduces the standing height and enhances stability.
It has a kick tail and a nose that will help you perform sharp and heavy turns and slides.
The deck offers a clean and sleek finish, and it can handle any weight up to 270 lbs.
All the trucks, wheels, and bearings are of excellent quality and give reliability and smooth running to your Ride.
Measurements are 36″ Long x 9″ Wide
Durable 7-Ply Cross-Laminated Bamboo Deck
Drop Through Truck Design for Stability at High Speeds
0.25″ Griptape for Durability and Grip
Premium ABEC-5 Bearings
PREMIUM PICK
Volador 42inch Freeride Longboard
Unique Design: The VOLADOR 42inch Freeride Longboard is an impressive combination of symmetry and camber. Such design features allow smooth rides, with no bumps nor cracks.
High-Speed Ride:  The Reverse Kingpin trucks and ABEC-9 bearings are just perfect for riders to speed up at high velocities while still maintaining the control.
Comfortable Ride:  The 8-ply heavy-duty maple can withstand the weight capacity up to 250 lbs.C
Lightweight Construction:  42-inch with 9-inch wides make this board easily fit your body.
Comfortable to ride (42 inch deck with 9 inch width)
Sturdy maple material (8-ply)
High-quality ABEC-9 bearings
Large reverse kingpin trucks (7 inch)
BUDGET PICK
Loaded Boards Dervish Sama Bamboo Longboard
High performance – perfect for riders up to 250 lbs – this Dervish Sama Bamboo Longboard is made of bamboo and two layers of sandwiched fiberglass which makes it lightweight yet responsively flexy.
Versatile – with a wheelbase of 31.5 inches, you can use the longboard over multiple terrains. The 76mm wheels have a hardness of 83A which makes them ideal for rough terrain as well as for cruising.
3 Flex Options – the Dervish Sama comes in three different flex ratings for your choice. As a big rider, you should go for a lower flex to ensure the riding safety.
Quality & Value for Money
Easy to use
Smooth gliding
Lightweight & Durable
Durability of Longboards For Heavy Riders
When we build a longboard, we want to create something that we and our friends and family can ride and last for years, but this isn't always the case. So first, we'll look at what makes a quality longboard and some of the things that can affect the longboards longevity. Then we'll look at heavy-duty longboards and whether longboards for heavier riders are the best solution for longboard longevity.
Longboards are a great way to get around. They're cheap to buy, inexpensive to maintain and run. They have a unique riding style, and they're a lot of fun. Not only that, but a longboard gives a rider a feeling of freedom and independence. But, what is a good longboard? Which longboards will last the longest? And can a longboard break? In this blog, we'll look at the durability of longboards and why it could be a problem for some people.
Best Longboard For Heavy Riders
There is a lot of emphasis on the different kinds of longboards for men and women. Every longboarder wants to ride aboard perfect for their needs and style, and this creates a vast market for longboards for men and longboards for women. Unfortunately, most of these boards are not designed for heavy and oversized guys like you and me. Only a few brands and panels are designed for heavy and oversized guys like us. It is an excellent place to start if you want to know about them.
So, you are a heavy guy, but you are still searching for the perfect longboard? The search is over! We are here to make things much easier for you, to make your longboarding experience unique, extremely enjoyable, and much more.
A longboard is much more than a method of transportation, and it's much more than a hobby. It's a lifestyle. If you are interested in longboarding, but you are a heavy guy, you are not alone. You are joining a massive community of heavy longboarders worldwide.
Top 06 Picks of Best Longboards For Heavy Riders
Here is the list of best Longboards for heavy riders
Our Top Pick
Best Longboards For Heavy Riders
Specifications:
Material: Rock Maple deck + Soft PU wheels + Aluminum trucks + ABEC 9 bearings
Brand: VOLADOR
Deck Length: 42 Inches
Color: Lemonade
Durometer:78A
As an artisan work from our engineering team, the 42inch drop through camber deck offers super flex and shock absorber. 8-ply natural hardrock maple and epoxy glue, healthy materials bring more fun, and is better for environment.
Looking for an ideal longboard for cruising, carving, dancing, and freestyling rides, Magneto 44 inch kicktail cruiser longboard is the best for heavy riders.
Magnetic longboards have a length of 44 inches and a width of 9 inches. Cocktails on both edges of the longboard allow the board to ride in all styles.
Furthermore, the longboard is ideal for heavy drivers who like to carve, dance, and do other tricks. Any skater and beginner can use this Magneto 44 long inches longboard to take a good start for freestyle longboarding.
A fantastic look is given by the bamboo layer on the top and the maple appearance on the bottom. Bamboo and maple wood increases the strength and durability of the longboard.
You will find the laser-printed logo on the bamboo surface. Surfaces on the board ensure safety by making them grip so that you can ride safely.
Wheels and Trucks
In addition, the longboard has gravity-cast aluminium trucks. The aluminium trucks contain a 7-inches hanger and a rotatable kingpin with an angle of 50 degrees. Aluminium trucks ensure the safety and strength of the board.
Magneto 44-inch longboard contains 78A soft, high-quality polyurethane wheels to make your ride comfortable. Wheels come in the size of 70 mm on both sides.
The 44-inch kicktail cruiser by Magneto is the perfect board for beginners and professionals. The board is steady and provides you with grip and flexibility while riding, carving, freestyling, and dancing.
Pros
Perfect size
Lightweight
High-weight capacity
Budget-friendly
Cons
Aluminium trucks are not adjustable
Retrospec Zed longboard is famous for its structure, design, and price. The simple design of the longboard gives you the vibes of beach style. It is an excellent choice from our best longboards for heavy riders.
You will impress by its pintail, which helps you take a turn or curve while freestyling. Because of its narrow side, the longboard is easy to turn and unique.
In addition, its Californian stylish look attracts the skaters, and you can get more different colours with your own choice. It has famous Colours, including aqua and green flora.
The thing that makes the longboard stable and robust is the bamboo and 8 ply Canadian maple material. It also increases flexibility. It gives you a grip while freestyling or other tricks for safety and a comfortable ride.
Aluminum Alloy Truck and Wheels
You can take the Retrorospec longboard anywhere without any disturbance because of its lightweight. So it's a multipurpose longboard for both beginners and pros.
The board contains a 7-inches high-quality aluminium alloy truck to confirm a reliable ride, increasing the board's durability. The high-quality polyurethane wheels come in 70 x 51 mm of complex 85A.
Wheels and trucks provide you with a soft ride and help you take a sharp turn while riding. In addition, the brand approves the longboard after a test to ensure your safety.
Bearings
Pro skaters love to ride with high speed, and the Retrospec Zed longboard ensures high speed with the help of high-quality ABEC-7 bearings. So, you can take your ride and enjoy it without any trouble or fear.
Pros
Strong deck of maple and bamboo
Provides high speed
Amazing stability and control
Available in multiple colours
Cons
Having low weight loading capacity
If you are looking for a longboard with a combination of speed and stability, then the Atom drop deck longboard is perfect for you. Atom drop longboard is famous for its style, speed, and strength.
You will feel relaxed when you find its performance worthy. The board is a multipurpose longboard with an affordable budget.
One important thing is the longboard length for the skaters, and the atom drop board comes in 41-inches. For beginners, 41 inches longboard is very helpful.
To take a fantastic start.
For pros, the size of the board is suitable for freestyling, curving, and other tricks. The width of the board is 9.6 inches. With that style, you can practice how to balance yourself.
Furthermore, the structure of the longboard deck contains maple wood with laminate. Networks such as this provide you with a robust deck, as well as a waterproof surface.
Enjoy Skating in Rain
Now, you can ride in the rain, enjoy skating, and make some memories with your friends. In addition, the waterproof surface increases the durability of the board.
The performance and style of the board make it unique. This board features reverse Kingpin trucks, which support turning up to 50 degrees and have 245 mm axles.
Further, The longboard has high-quality bearings of ABEC-9. These bearings allow you to take a comfortable ride on any rough road.
Pros
One-year warranty
Amazing for commuting
Good grip
Stable and durable
ePerfect for pros
Everyone wants a perfect multipurpose and budget-friendly longboard, and if you are one of them, then Volador 42 inch complete longboard is ideal for you. Of course, you have many choices, but its' structure and design will attract you.
The volador freeride longboard is one of the most popular models. With its unique design and beautiful construction, the freeride longboard manages to provide a smooth ride than any other board in the market.
If you are fond of cruising and downhill rides, volador longboard allows you for downhill rides, cruising, and tricks. In addition, you can choose the colour and design with your own choice.
Safety is an essential consideration for beginners and pros, so the longboard provides you with a 42-inch-long deck. As a result, you can stand easily and comfortably make a ride without any fear.
A natural Canadian maple deck with epoxy glue is used to construct the longboard's structural integrity. With these constructive features, you can use the longboard for a long time.
Further, the atom drop board contains reverse kingpin trucks of high-quality 7-aluminium, which can quickly move from 45 to 50 degrees. These trucks are helpful in flexibility and maintain the strength of the board.
The longboard contains 78A polyurethane wheels, which are soft enough to give you an excellent ride to make your ride stable and comfortable. As a result, you can tackle, cruise, and downhill riding on any road surface.
Additionally, the freeride is a longboard tailored for freestyle riding. Offering a stable and responsive ride, this board is the perfect choice for riders who focus on technical skills.
Pros
Has to drop through trucks.
Stylish looking.
Easy to turn
Cons
Bearing quality is not so good
Loaded boards Dervish Sama bamboo longboard is a complete longboard with multipurpose riding for heavy riders or beginners. It gives a fantastic performance, and the simple design and robust structure attract the people.
If you are a pro skater, you can do the carving, cruising, freeriding, and other tricks that you want. The structure of the deck is made of bamboo and fibreglass material. These constructive materials give you a grip and allow you to carve.
In addition, high-quality Paris 180 mm trucks make the longboard more solid and reliable. The trucks are adjustable and can move up to 50 degrees. This board component ensures that you can turn quickly on every road.
The loaded Dervish Sama bamboo board contains polyurethane 75 mm 83A wheels, which is best for smooth riding and helps provide a grip. Meanwhile, the high-quality bearings help to maintain the balance on the board.
Keep in mind that if you are a pro skater, choose a loaded board with lower flex. However, the beginners can pick the longboard of higher flex. A loaded Dervish longboard ensures all the safety measures of balancing, free riding, carving, and other tricks for your safe ride.
Pros
Light-weight longboard
Easy to balance
High-quality trucks and bearings
Flexible
Kahuna Creations has made a name for itself when it comes to longboards. The list may be small, but the quality is exceptional. These boards are built with heavy-duty materials that can withstand constant use and make your ride smooth and steady, regardless of weight or other factors.
It's no surprise that the board has a 47-inch length, a 10-inch width, and a specified weight capacity of 260 pounds. This concave taco shape is designed to help you achieve optimal speeds, and when going over bumps, you'll barely even notice the shake in your balance with how easily it handles.
We like to support companies homegrown in the USA, but we know not all of our customers do. So, as a result, rather than trying to sell you on that aspect alone, we've built this product with high-quality components and materials that are meant to withstand daily use.
Another highlight of this product is that it's completely US-made.
Pros
The best longboard for heavy riders and for beginners with an ultra-sturdy 9-ply maple deck, extra-large wheelbase, and a generous standing platform.
Lightweight, high-response, and super-stiff deck is ideal for downhill bombing and carving.
High-quality trucks bearings
bearings Flexible
Cons
A little expensive
few chips paint
Reviews of Best Longboard for Heavy Riders
Here Are Some Tips On Choosing The Best Longboards For Heavy Riders
You may consider a heavy rider if you are taller than 5'10" and weigh more than 200 pounds. Longboards usually have an eight-ply deck that can hold 250 pounds. If you land your longboard in the wrong place, it will reduce your strength.
The parts of longboards for heavy riders play an essential role. Let's look up the crucial components of the longboard. When you understand this, you will be able to pick up to "right complete" with the "right parts."
Decks & Shapes
Almost every longboard makes with deck material. Before buying, a longboard maple deck should contain a minimum of eight layers. If you find nine layers longboard, don't let go of it.
I remind you that a strong maple wood deck is best for taller and heavier riders. It should not be flexible, and also previously mentioned, 8-9 boards consider sturdy. Bamboo layers and fibreglass view the best longboards for heavy riders.
Upward Curved Decks
Heavy and tall guys always look up longboard with an upward curved deck. However, your deck will last longer and be less flexible with this shape.
Short Wheelbase
Longboard stability greatly depends on your level of skill. Similarly, a Short wheelbase makes sure strength and safety. It allows you to place your feet near the trucks. Just remember, you can operate it efficiently.
Long Wheelbase
The deck can damage when you place a step incorrectly on a long wheelbase. While longboarding, you will have prepared for sudden action. Therefore, I recommend choosing a longboard with a shorter wheelbase.
Flat Decks
A heavy rider should use these decks. The cambered decks provide less flexibility as compared to flat decks. A neutral flat deck looks comparatively flat from the side than an upward curved deck or a downward curved deck. Therefore, you can say that a Flat deck is better than upward curved decks.
Trucks
When you have decided to buy a longboard deck, it is time to pick the correct trucks. Longboard trucks are essential that wheels can turn quickly and remain stable. In addition, aluminium and steel trucks ensure strength.
Longboard Bushings for Heavy Riders
A pair of skateboard truck bushings are the rubber cushioning placed on your truck's kingpin that helps turn a skateboard. They are made of polyurethane, a common material used in a wide variety of products.
Longboard skaters tend to ride much heavier and more aggressive than regular skateboarders, and therefore it is necessary to use a thicker, heavier bushing. Longboard bushings are made to withstand the weight of a more serious rider. Standard skateboard bushings take a few weeks to break in before they are ready to use. The more you break in your skateboard's bushings, the better they'll feel.
Stiffer bushings may be beneficial for longboards for heavy riders. See what works for you in the below table. The tables cover longboards overall are freeride downhill and bushings. However, if you are a heavy rider, you might want to skip drop.
| | | | | |
| --- | --- | --- | --- | --- |
| Weight Pound | Weight KG | Flexy | Medium | Stiff |
| 50-100 | 22.5 – 45 | 65a | 78a | 81a |
| 75-125 | 34 – 56 | 80a | 83a | 85a |
| 100-145 | 45 – 66 | 85a | 87a | 88a |
| 125-175 | 56 – 79 | 87a | 89a | 91a |
| 145-195 | 66 – 88.5 | 88a | 93a | 94a |
| 175-220+ | 79 – 100+ | 91a | 93a | 97a+ |
Longboard bearings for Heavy Riders
It would help if you didn't go for a cheap bearing option for a heavier longboard rider. However, if you ask for cruising, I will recommend Zealous Bearings. It is a durable bearing that helps increase the longboard's speed.
Typically, you can achieve your goal is to speed up fast and perform a trick on a regular skateboard.
Wheels
I suggest that a big fat soft wheel is suitable for a longboard. Now, Polyurethane can withstand overweight riders. You're aware of longboard riders' accidents caused by sudden movements. Today, Manufactures have found a solution that avoids the problems of cored wheels.
Frequently Asked Questions
Conclusion-Best Longboards for heavy riders
It is a fact that many people consider longboarding a sport for the young and fit. But it is not so. Longboarding is a sport for everyone, no matter how old you are. As long as you have a strong will to have fun and enjoy the overall thrill, you can have a longboard. Before choosing a longboard, you should know that there are different kinds of longboards. They are designed with other specifications for different types of riders. If you are an adult, who weighs around too much, you should know that you need the best longboard for heavier riders.
Feel free to pick up one of the best longboards for heavy riders as above. You can search further if you can't decide and want to find something else. So that, You can effectively spend your money with the help of our buying guide. You can freely ask any question regarding this in the comment section.